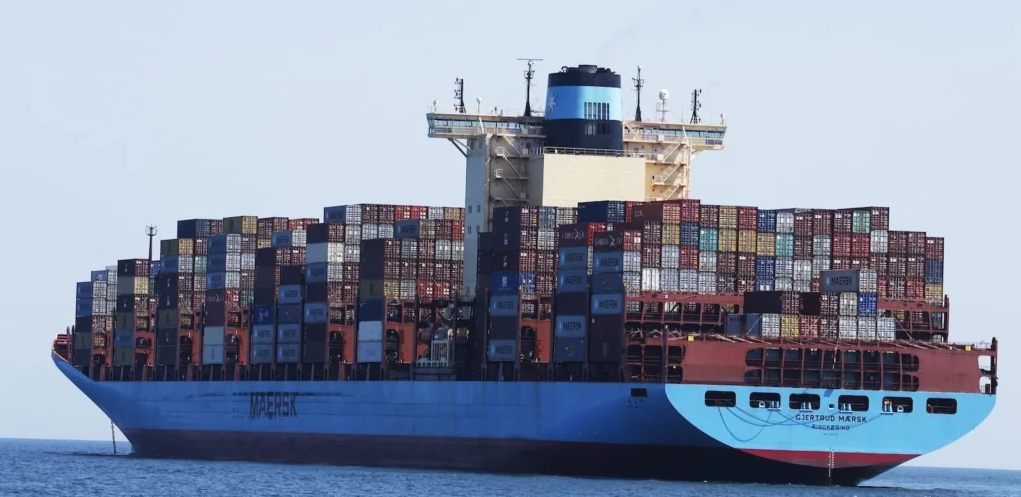 Merchant Navy generally is a common term used for the commercial shipping industry. It basically means a fleet of ships that are used for commercial purposes. The merchant navy is a specialized sector that is fully involved in commercial activities including cargo and passenger transportation over sea routes.
Merchant Navy is also termed as 'Mercantile Navy' or 'Merchant Marine'. It consists of several fleets of passenger ships, cargo liners, tankers, bulk carriers, car carrier carriers, containers and other unique types of ships.
The industry includes the transit of goods and passengers throughout the globe using marine routes. Merchant ships may also take part in explorations or transporting passengers across ports.
It is an important part of the global shipping industry and the backbone of international trade carrying cargo as well as all commercial water-borne traffic. Since the majority of the trade activities in the world are carried out via sea routes, the merchant navy sector is far more prominent. Most of the import-export trade would come to a standstill if the merchant navy did not exist.
The merchant navy ships and crew are part of the commercial shipping of the country. The professionals who work onboard these ships are known as sailors, seafarers, and mariners.
Add a header to begin generating the table of contents
Types of Merchant Navy Ships
There are total 8 different types of ships used in the merchant navy:
Container Ships: Container ships are cargo ships that transport their goods in large containers, a technique known as containerization. They are most often used to exchange commodities between two countries.
Cargo Ships: A cargo ship is a type of transportation vessel that transports cargo, commodities, and materials from one location to another. These are built for a specific purpose and are built with cranes and other gear to load and unload products.
Bulk Carriers: Bulk carriers are designed to carry bulk cargoes such as coal, cement, grains and ore. These ships are mainly used for increasing safety purposes.
Ro-Ro: Ro-Ro (Roll on-Roll off) shipping vessels are intended to transport mobile cargo such as trucks, vehicles, trailers, semi-trailer trucks, cars, and so on. Ro-Ro ships come in a variety of shapes and sizes, including cruise ferries, barges, and cargo ships.
Tanker Vessel: These are shipping boats that are built with the goal of transporting and delivering bulk liquids and gases. The most common types of tanker vessels are gas carriers, oil tankers, and chemical tankers.
Service Tug: Service tug ships are built for emergencies. These are backup ships that are utilized for service and repair.
Fishing Vessel: This type of boat or ship is used to collect fish in the sea, lakes, and rivers. These are utilized to satisfy the fishing sector's demand and supply requirements.
Passenger Vessel: The major function of passenger ships is to transport passengers across the sea. They transport goods as well as passengers and vehicles from one location to another.
Add a header to begin generating the table of contents
Merchant Navy Departments on Board
As a part of the merchant navy, you can work in three different departments on a ship.
Deck Department: The deck department of a vessel is in charge of navigation, as well as cargo operations and berthing instruments located on the vessel's deck. Deck Officers are in charge of ship navigation as well as all non-technical procedures and services. The Captain, who is also the top head of all the other departments, is at the top of the hierarchy.
Engine Department: Engineers in the engine department are primarily responsible for the management and maintenance of a vessel's machinery in the engine room. The Chief Engineer is at the top and reports to the Captain of the ship.
Saloon Department: The catering/saloon department is in charge of food preparation and general cleaning for the crew and passengers. The Chief Cook, who also reports to the Captain of the ship, oversees the Saloon Department.
Add a header to begin generating the table of contents
Advantages of Joining Merchant Navy
1. Work while you travel the world
Travel lovers find this particular point very attractive. When people think about joining Merchant Navy, traveling while working is the first advantage that comes to mind. No doubt, you can travel around the world for free as the job is all about seafaring.
Working in Merchant Navy is very adventurous and you can travel to almost any corner of the world without having to pay money out of your pocket. You can get out and explore the area once the ship has arrived at the port. Exploration and related activities are dependent on the length of the ship's stay in port.
2. Get lucrative pay packages
There are quite a few jobs in the world that pay as much to entry-level officers as the merchant navy does. The most enticing aspect of this occupation is its compensation packages and pay rates. The pay rates generally start from $1500 and can go up to $3000 per month, or even more for higher positions like the captain of the ship.
Note that this is not withstanding the approximately one-year training term during which a stipend ranging from $300 to $500 is provided. The salaries given to mariners depend upon the standards set by IMO (International Maritime Organization) and ILO (International Labor Organization) laws. Though pay levels have a consistent pattern across the world, they vary by company and, more crucially, they rise with experience.
3. Exposure to varied cultures
A merchant marine professional has the opportunity to meet and interact with individuals from varied cultures and nations. This allows the individual to comprehend and perform better as a team member while also learning the intricacies of diverse cultures and customs. This enhances adaptation and raises understanding about what works and what doesn't in a foreign nation.
A merchant marine officer is highly adaptable and can easily blend in with individuals from all over the world due to their frequent contact with international colleagues. Even when a ship has a single nationality crew, interacting with port officials from other nations raises sailors' understanding of cultures and customs. If you are a person who likes such diversity, you will love this work setup!
4. No requirements of fancy degrees
This is also a huge advantage if you wish to join the Merchant Navy. To begin your career on the sea, you don't need to have higher qualifications. Even if you have completed your 10th or 12th, you can take up short courses like G.P. rating or Diploma in Nautical Science and begin your pre-sea training.
As a 12th student, you can also apply for degree courses that will enable you to work for officer-level positions early on. Right after completing your pre-sea training, you can begin your on-board training with any shipping company of your choice. Taking up a merchant marine job is the most viable option for people who do not want to or cannot obtain a higher college degree for various reasons.
5. Enhances professionalism
Working in the merchant navy teaches people how to work effectively as a team. People working in Merchant Navy must have excellent communication skills, tremendous adaptability, and the ability to follow and maintain strict discipline. When a person spends a significant amount of time on the high seas as part of a new team, these skills are refined even further.
While working in the merchant marine, a person not only grows professionally, but also personally. This level of professionalism involves a tremendous deal of responsibility towards the vessel and the crew; years of intensive training in the sector may make certain activities appear routine to a layman, but achieving that level of skill requires a lot of hard work over the years.
6. Gives an early financial independence
As stated earlier, people working in the Merchant Navy have the advantage of being rewarded with lucrative salaries. Young sailors are paid well in US dollars, which is greater than their counterparts onshore in other sectors.
Most shipping firms provide outstanding packages, incentives, and perks that are equivalent to or better than any other industry in the world right from the start of their career. Aside from the high pay in the Merchant Navy, the shipping company pays for the cost of joining, travel, and flights at the time of sign-on and sign-off. Thus, if planned the right way, seafarers can achieve early financial independence.
7. Long and pure vacations
Because the nature of the merchant navy profession demands extended periods of work, the holidays provided to merchant marine personnel are equally compensatory. This allows these professionals to experience the finest of both worlds – land and sea. After completing 6-8 months of contract on the sea, seafarers get 4-5 months of complete vacation.
The holiday a seafarer receives is in its purest form—there is no burden of work while he is home, and he can enjoy his time with his family to the utmost. This, to an extent, compensates for the long periods spent aboard the ship!
8. Builds discipline
Punctuality and discipline are two highly crucial skills that a commercial mariner develops. Because the waters are inherently unpredictable, a sailor must be extremely careful, focused, and attentive to counter any situation, therefore significantly decreasing the consequences. These two characteristics are instilled in marine professionals beginning with their pre-sea training.
Professionals are expected to live a highly disciplined lifestyle in accordance with marine norms and to wear navy uniforms throughout their contract period. In real life, discipline goes a long way toward bringing about some pretty positive changes.
9. Temporary seniors and colleagues
In a contracting career like the Merchant Navy, you work with different seniors in each contract. The captain would not be the permanent boss of the deck crew. Likewise, the chief engineer of the engine crew would change with each contract or even mid-sail.
In the Merchant Navy, you only have to put up with a poor boss for a contract, and chances are you won't even have to work with the same colleagues again. On the contrary, if you sail with a good Chief Engineer or Captain, he will, too, change after a few months.
Add a header to begin generating the table of contents
What are the requirements to join Merchant Navy?
How to join merchant Navy?
In order to join the merchant navy, you need to have the minimum qualifications required for a particular job onboard. You must also be physically fit and meet the minimal medical criteria. The requirements for joining merchant navy differs from country to country.
For example, in Pakistan, Physics, Chemistry, and Mathematics are the major subjects required to become an officer in the Deck or Engine department. You will also be required to have English such as UKVI IELTS Academic with overall band 5.5 components not less than 5 bands.
However, it is also possible to join the Merchant Navy after completing your 10th (Matric).
Curious about knowing more? Wish to learn about how you can study and join the Merchant Navy in Pakistan? Contact us today at our numbers 02132858050 – 53 (4 Lines) or WhatsApp us at +923366668475 and we'll guide you thoroughly!
Add a header to begin generating the table of contents